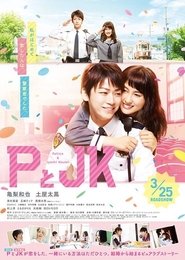 Policeman and Me
Kako, a 16-year-old high school girl, goes to a mixer pretending to be 22. While there, she meets Kouta who at first has a very intimidating aura. But once he saves her from an awkward situation, she wants to know more about him as does he. That is until he finds out she isn't 22. The next day Kako runs into him again, but this time he's working as a police officer. Kako still wants to get closer to Kouta, but he isn't interested…or is he?
Views: 54
Genre: Comedy, Japanese, Romance
Director: Ryuichi Hiroki
Actors: Aya Omasa, Daigo Nishihata, Jun Murakami, Kazuya Kamenashi, Mahiro Takasugi, Rie Tomosaka, Tao Tsuchiya, Tina Tamashiro, Tomorowo Taguchi, Toshiki Seto
Duration: 124 min.
Quality: Bluray
Release: 2017